Choosing makeup in a brick-and-mortar store is already complicated, rubbing products hard on the back of your hand to see how they interact with your skin tone, not to mention buying lipsticks and ointments in e-commerce or feeling the texture without being able to touch it. Advances in technology have even allowed for some digital tests, but none come close to reality. However, the wheels turned. The ever-expanding metaverse, a collective and shared digital world that recreates the environment of the universe as we know it, is enhancing consumers' ability to feel the blush they and all their friends crave on their skin through avatars. The cosmetics industry is always on the lookout for novelty, investing heavily in this parallel environment—especially since the public circulating there is young, innovative, and generally not well-versed in cosmetic secrets, ready to be persuaded.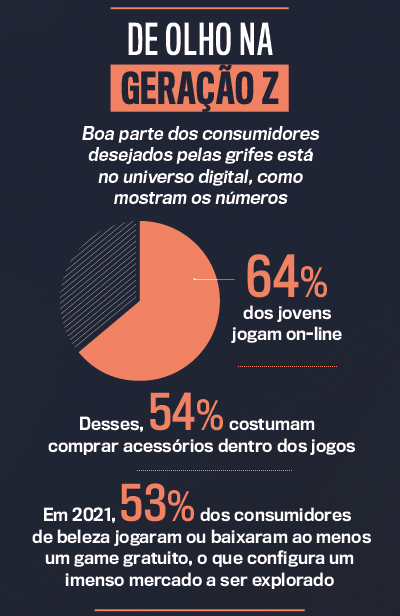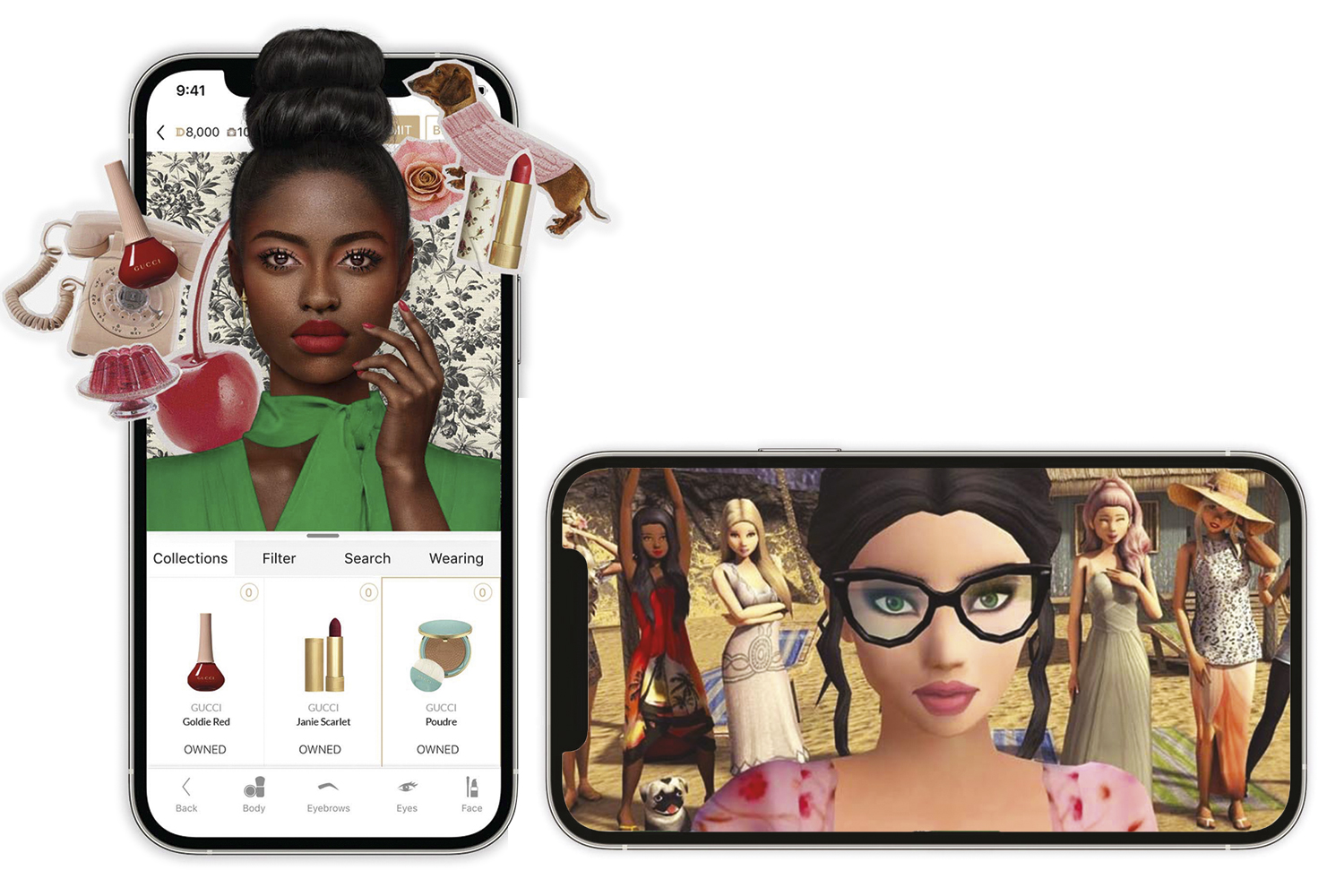 Attractions – beauty in a virtual world: in the app used by Gucci and Nars (left), customers combine colors; in the Boticário game, the winner takes the product – ./.
More daringly, Dior Beauty ditched the video game environment and started offering exclusive visuals created by Peter Philips, the brand's creative and image director, in its own digital space. Multiple tools have also enabled British makeup brand Charlotte Tilbury to use augmented reality devices to open a virtual store, Charlotte's Virtual Beauty Gifting Wonderland. It is also a platform where consumers can invite up to four friends to enjoy a shopping experience, and have the right to consult a makeup artist and receive lipsticks designed for display in the virtual world.
Incidentally, augmented reality is one of the main tools the industry uses in this new field. Giants like P&G are betting on immersive virtual spaces like BeautySphere, a system that also includes game variants to complete the experience. "Companies need to be sensitive to the needs of these new consumers," says Carolina Habeyche, CEO of Be Beleza Tech, an app that uses technology to teach a step-by-step process of neat makeup. Another virtual attraction that companies are turning to is NFTs, collectible crypto assets that are auctioned off in cryptocurrencies. For example, Clinique launched a competition in which three people who tell the best story about optimism on the brand's network will win digital assets inspired by the brand's most popular products, Black Honey lipstick and Moisture Surge moisturizer , in addition to ten years of free cosmetics. This type of initiative, marked by novelty spice, is transforming a young girl who just wants to know the game into a well-makeup glamour.
Posted in VEJA, Issue 2794, June 22, 2022