The University of São Paulo (USP) will be the first Brazilian public educational institution to enter the virtual world. Distributed within the Radio Caca platform following the signing of a partnership with the United States of Mars (USM), USP will conduct research on practical applications and technical, economic and legal aspects of the digital world.
To start the work, the Brazilian institution has won a non-fungible token (NFT), represented by a piece of land in the metaverse where research will take place. In fact, the land was supposed to be a research center established by USM in collaboration with other universities around the world.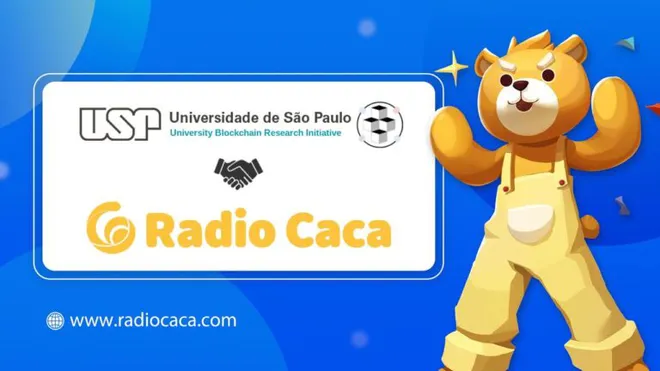 The so-called USM Metaverse will provide the university with a virtual space to develop a place for interaction between students, professors, researchers and visitors. Everything has to be built for virtual and augmented reality environments, although it's unclear if there will be other ways to access it.
"USP wants to understand how the metaverse contributes or does not contribute to education in general. We will conduct experiments to see if this is relevant for research, especially those dealing with problems that are not easily visualized in abstractions, such as quantum physics or molecular research ", explains Prof. Marcos Simplício, Department of Science and Technology, Computer Engineering and Digital Systems at Poli-USP, responsible for the project.
Protocol for testing in the Metaverse
The partnership will initially take place under an agreement signed with Radio Caca, the University's Blockchain Research Program, sponsored by the Ripple company and located in Escola Politécnica da USP. While it is focused on engineering, the project is planned to go a step further to encompass other departments and researchers at the university.
Beyond information technology and 3D modeling, the idea is to explore the various nuances of platforms in different areas of knowledge. USP recognizes research in areas such as economics, law, social communication, and the humanities, such as behavioral psychology and sociology.
For this initiative, a collaboration is being established, with the participation of the Faculty of Communication and Arts (ECA), the Faculty of Philosophy, Letters and Human Sciences (FFLCH), the Institute of Advanced Studies (IEA), the Institute of Psychology (IP), Cidade do Knowledge , Centre for Technical Research in Architecture and Urbanism (NUTAU), Museu da Pessoa and Games for Change Latin America.
"Using this platform to conduct research is a very interesting opportunity for any USP researcher interested in the topic of Metaverse. Several professors in the field have taken an interest in this, but we still need to form a A management committee to define some rules of use," concluded Simplício.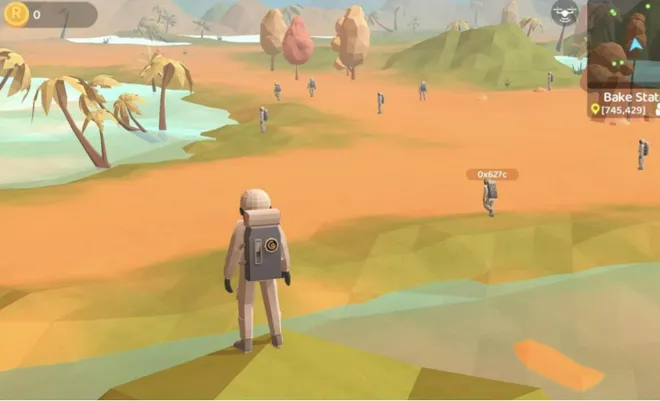 "We are very honored to have the largest public university in Latin America, USP, within USM Metaverso. Together, we will create new experiences that unlock the full potential of Web3 for people. That is our goal, to build an open virtual world centered on user freedom the world," stressed Jeff Watney, Caca Radio's USM director.
USP Metaverse Applicability
Professor Marcos Simplício explained that the project is in its initial stages, so they still have to deal with the bureaucratic part – from the legal implications of receiving donations of digital assets to creating virtual wallets to receive NFTs. "All of this is still very new to the institution, so we need to overcome these hurdles before we can start the hands-on part," he stressed.
One of the plans is to create a building that mimics the campus of the University of São Paulo, with rooms and spaces for experiments. All of this construction had to be done collaboratively by USP's own professionals and with the participation of all involved parties. The point is not to teach classes to virtual worlds via video calls, but to develop spaces for multidisciplinary research.
One of the most advanced ideas is Project Beyond, whose goal is to provide alternative ways to deal with mourning and farewells, especially in this time of the current pandemic. "We wanted to create a kind of memorial where students and relatives could send flowers to their loved ones in a digital environment," he explained.
This will be a study involving researchers in the fields of psychology, communication studies, ritual experts and religious scholars. "Whether due to covid-19 or other factors, this will be a way to bring emotional comfort to those who have lost a loved one," the professor concluded.
What is USM?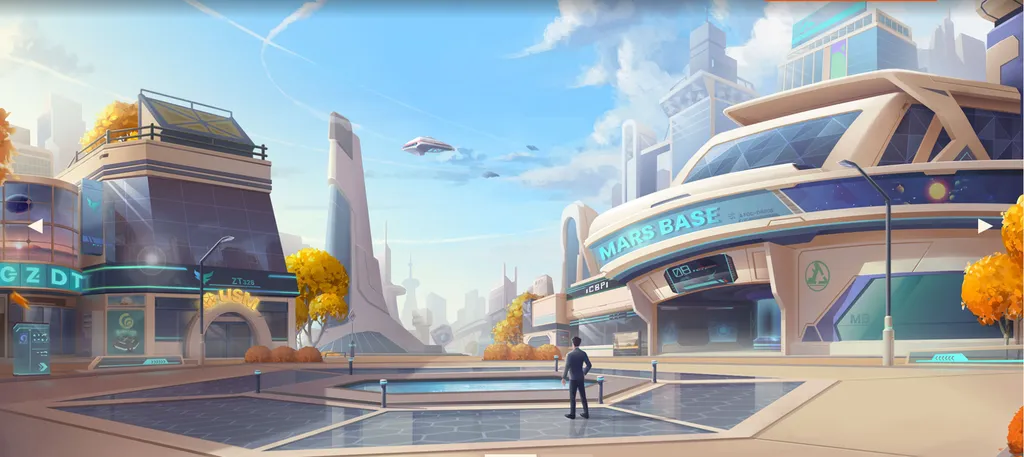 As the name suggests, "United States of Mars" simulates a digital civilization built on the red planet. The platform is in alpha, but already has over 100,000 users and is free to access.
There will be a digital currency called u-RACA used to buy land and other elements of the platform, such as buildings, vehicles and concert tickets. In addition to this commercial bias, the creators also intend to set aside some space for R&D, as is the case with USP.
Established in May 2021, Radio Caca is an ecosystem with different platforms such as US Mars (USM) and Game Money Games Yuan beast. RACA is also the sole administrator of Elon Musk's mother Maye Musk's NFT through a third-party agreement. A community platform with over 627,000 followers on Twitter, 300,000 members on Telegram and 66,000 members on Discord.
podcast Canal Technology This Friday (10th) will discuss this topic in more depth. Visit to learn about this innovative initiative by a major academic institution in the virtual world.