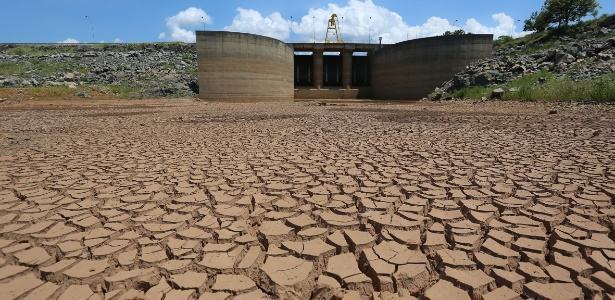 Alert to the growing impacts of desertification and drought
An area of ​​127,000 square kilometers, accounting for 13% of Brazil's semi-arid region, has been affected by the desertification process, and an area the size of England has been turned into a desert.
This process could affect another thousand cities in Brazil and many others throughout Latin America. On the occasion of World Day to Combat Desertification and Drought, the Latin American Association for Desalination and Water Reuse (ALADYR) is calling on all sectors of society to unite in tackling what it sees as "the greatest threat to Latin America's development and well-being".
Experts from the association have warned that although the region contains 31% of the world's water sources, according to the Latin American Development Bank (CAF), 160 million people in the region have no safe or no access to drinking water services. Cities such as Mexico City, Santiago de Chile, Lima and São Paulo could become uninhabitable if steps are not taken to generate new resources and restore the ecological flow of lakes, rivers and aquifers.
According to reports A global perspective on land usePublished during the fifteenth session of the Conference of the Parties (COP15) of the United Nations Convention to Combat Desertification (UNCCD) held in Abidjan, Côte d'Ivoire in May, "Global desertification is expected to increase due to climate change, which is accelerated by increasing emissions. warm".
The report states that between 20% and 40% of the Earth's surface is degraded or in the process of being degraded, affecting more than 3 billion people in varying degrees, mainly poor rural communities, small farmers, women, young people, indigenous peoples and other groups. risk. . The situation is particularly acute in regions already suffering from drought, which cover more than 45 percent of the Earth's total area and are home to one-third of the world's population today.
In addition, the latest report from the Intergovernmental Panel on Climate Change (IPCC) reinforces concerns about food security in Latin America due to water scarcity, as water losses in the Andes have risen from 30% to 50% since the 1980s. % % glacier area and glacier mass loss rates in the South Andes are among the highest in the world. "
When we talk about numbers, it is estimated that around $44 trillion in world economic production is moderately or highly dependent on natural resources, which accounts for more than half of global GDP directly affected by climate change, especially desertification.
According to reports Uncharted waters: The new economics of water scarcity and variabilityIn Latin America, droughts cost four times more income than other disasters, such as floods, according to data provided by the World Bank.
"We cannot underestimate the impact of desertification and soil degradation on our society, especially social inequality, hunger and poverty", warns Juan Miguel, President of ALADYR. For the association, reversing this situation requires a commitment from governments, companies and civil society to mitigate climate change and restore already degraded areas, rationalize demand and find more sustainable alternatives for water supply and socio-economic development.
In Brazil, the process of desertification directly affects the semi-arid area, covering an area of ​​about 1 million square meters, equivalent to about 11% of the national territory, covering the Caatinga biome. The semi-arid region includes 1,262 municipalities located in the states of Maranhão, Piauí, Ceará, Rio Grande do Norte, Paraíba, Pernambuco, Alagoas, Selhi Pei, Bahia and Minas Gerais.
How to reverse the problem
Also according to reports A global perspective on land use, the cost of restoring degraded land is estimated to be at least $300 billion per year, given the hope of achieving significant results by 2030. This amount is lower than the amount of subsidies currently provided to farmers in developed countries, not to mention that these investments can also create a large number of new jobs in the field of environment and sustainability.
"It is estimated that every dollar invested in recovery activities translates into $7-30 in economic benefits, investing in sustainable solutions is not only to protect the environment, but most importantly, to create a new network of economic activities, thereby Generates income. No natural resources are consumed, especially water", Juan emphasizes.
There is no doubt that there is a need to establish new forms of business, redefine subsidies for more sustainable alternatives, and establish new production models, such as reusing water for industrial use and agriculture, desalinating seawater or brackish water for supply population. , the efficient management of water resources, the restoration of spring water and more sustainable agricultural and industrial production techniques.
For the United Nations, countries have yet to respond with the necessary force to the call for water reuse: "Wastewater is a resource we can no longer throw away".
Furthermore, the association stressed that the reuse of aquifer recharge is important for the restoration of these water bodies and must be complemented by desalination to reduce exploitation pressure on rivers and lakes and provide high-quality water. For consumer, agricultural and industrial use.
More than 300 million people around the world already drink desalinated water every day, and many more treat wastewater as a source of consumption, but these solutions will take time for regulatory and technical implementation, which will shorten as droughts intensify.
"Countries such as Chile, Peru and Brazil have shown interesting progress in their infrastructure to adapt to drought through desalination plants, which means increased availability of resources, but must work harder, or population growth and climate change will have our profound impact," Juan said.
Latin America's population has tripled in 60 years and its consumption has grown by a greater percentage, putting unprecedented pressure on natural water sources and causing obvious problems. By 2050, we will have 762 million people with ambitions, needs and dreams, all of which translate into greater demand for water in the face of insufficient rain, drying up lakes and aquifers, so what do we do? Juan said, inviting everyone to think about the future of the planet.
In the Ecological Debate, ISSN 2446-9394, June 17, 2022
The maintenance of the electronic magazine EcoDebate is possible thanks to the technical support and hosting of Porto Fácil.
[CC BY-NC-SA 3.0][ O conteúdo da EcoDebate pode ser copiado, reproduzido e/ou distribuído, desde que seja dado crédito ao autor, à EcoDebate com link e, se for o caso, à fonte primária da informação ]
Included in the daily bulletin distribution list of the electronic magazine EcoDebate, ISSN 2446-9394,
If you'd like to join our daily newsletter distribution list, simply email newsletter_ecodebate+subscribe@googlegroups.com. Your email will be included and you will receive a message asking you to confirm your subscription.
EcoDebate does not implement spam, and the requirement to identify source email is designed to prevent your email from being improperly included by third parties.
Removed the distribution list of the e-magazine EcoDebate Daily Bulletin
To unsubscribe from this group, please email newsletter_ecodebate+unsubscribe@googlegroups.com or ecodebate@ecodebate.com.br. Your email will be deleted and you will receive a message confirming the deletion. Note that deletion is automatic, but not instant.
.